I don't know how about you dolls but I believe I'm not the only one here who seriously love travelling and explore new beautiful places all around the world. To be honest I've always prefered summer over the winter or any other season so I usually go on my holiday during the summer (mostly during the summer holiday July-August) so I won't really tell you anything about winter/ski kind of holiday because I'm all about the beaches, sea, relax and sunny weather.
Don't forget to click on the full article button to read the whole post because that's the only way to read more and find out my tips, ideas, favourite places, etc.
---
~MY TIPS & IDEAS~
The easiest & the most quick way to travel (especially for a long distance) is by the plane, for sure. Even if you have to spend some time at the airport before you actually go/fly somewhere you still don't have to do anything. All the passengers can relax during the journey. But the problem is it's not the cheapest way to travel (at least usually).

If you're travelling by the car there's always at least one passenger who needs to pay attention all the time. It's also not the best idea if you plan to travel for a long distance because it seriously takes a long time, especially when you're travelling like I usually do - during the summer. There are also many traffic jams during your journey and you can stuck there for a few hours.
Of course plane & car are not the only means of transport you can use during your journey to spend your dreamy holiday. There are also trains or buses but I wouldn't recommend you this if you plan to go on a holiday, especially for some longer distance. It's not really comfortable plus you'll need to carry (and take care of) your bags all the time.

Ships - I never really went for a holiday using a ship but it could be amazing, especially those journeys where you spend your holiday on a luxury ship, visit some nice places and enjoy the luxury life. That would be cool in my opinion. Anyway, it's not a good idea if you're sea-sick!
As you have packed your luggages and choosed your favourite means of transport you'll need to pack some little bag to carry with you because you'll need a few things during the journey.
Don't forget to pack:
* a bottle of water
* some snacks
* chewing gum
* some sweater/sweatershirt/hoodie/cardigan/jacket to keep yourself warm
* deodorant
* bobby pin, elastic band
* hand creme
* lip balm
* some entertainment things (magazines, music, lap top, book,...)
And now it's the right time to choose a place where you want to spend your holiday. I'll post down some of my ideas. I visited some of them & some of them are the places I would love to visit.
~Europe~
European countries are much smaller than countries in the USA so you can easily visit more countries and it won't take you that much time as if you would want to do the same in the USA. Also, those countries have mostly mild weather climate.


My tips:
* United Kingdom: London, Cambridge, Oxford, Lacock, St. Andrews, Brighton
* Italy: Roma, Silvi Marina, Verona, Venezia, Martinsicuro, Rosolina Mare, Florence, Milano, Pisa, Vatican
* France: Paris, Nice
* Spain: Madrid, Barcelona
* Czech Republic: Lednice, Valtice, Mikulov, Hluboká nad Vltavou
* Croatia: Šilo, Krk, Crikvenica, Pag
* Austria: Wien, Mistelbach, Poysdorf
~Asia~
I was been in Asia only once and that was a year ago (July 2015) in Turkey so I don't have much experience but I still have some great tips for you! Somewhere I'll write below only countries because I don't know what exact places/cities are the best one's to see. Also I have to add that those countries are usually quite poor.
* Russia:Moscow, St. Petersburg
* Turkey:Alanya, Antalya
* Japan
* Philippines
* India
* Maledives
~America~
All my life I'm dreaming about to visit this continent & I have many, many places I'd love to visit so I'll post below a few of them.
* Los Angeles
* Las Vegas
* Key West
* Miami
* New York
* Houston
* Disneyland
* San Francisco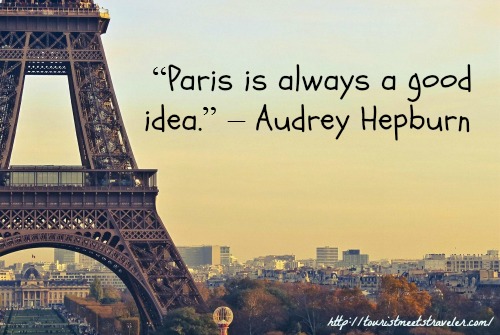 ~Australia~
One of the last continent I'll talk about is Australia. It's also the only country that is also a continent which is really cool in my opinion.
* Sydney
* New Zealand
* Melbourne
~Africa~
Africa is the last continent I'll talk about, I'm sorry but if you're planning to go to Arctida or Antarctida you'll have to search some tips where to go there somewhere else.
* Egypt
* Dubai
So dolls, I have two questions for you all. What country are you from and where are you going for holiday (or where you would love to go)?
Let me know in the comments below because I'm really interested what places do you like and of course, what countries are my readers from.

xoxo
(PS: I don't own any of those beautiful photos!)