It's finally my favorite season of the year - SUMMER! We all know this.. the drinks are colder, our skin is getting pretty tan & everything is better if it's hot & sunny day!
I bet that I'm not the only one, who loves to spend as much time as I can at the beach or by the swimming pool.
To be honest.. I'm not even wearing make-up if it's summer, because my skin really needs a sun and it helps your skin to heal the acne scars (if you don't have any... LUCKY YOU). Anyway.. pretty all make-up products that I'm using during the summer time is mascara, lipstick and sometimes also eye pencil.


---
I actually feel that a waterproof mascara is ''killing'' my super long lashes. It became not really nice lashes and your eye make-up looks quite weird. So the question is.. can we have nice & long lashes with a waterproof mascara?
My beauty tip is.. use your favorite kind of mascara & after that give your lashes 1 or 2 coats of waterproof mascara. You'll have your pretty long lashes that you like and your mascara will be waterproof too! It's pretty easy and it's actually working!
Now... I'll give you two (quite cheap) tips for your waterproof mascara if you don't have any favorite yet. I bought both of them in Rossmann drugstore.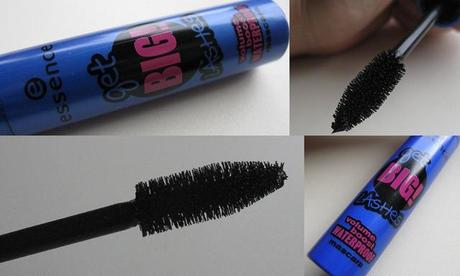 ~Get Big Lashes Volume Boost Waterproof Mascara~
~Essence~
~Pump Up Booster 24 Hour Waterproof Mascara~
~Miss Sporty~